DMV Approved El Cajon Driving School Course and El Cajon Traffic School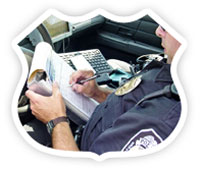 Dismiss El Cajon Tickets Online | El Cajon Traffic School
Save your driving record with El Cajon traffic school! Our Court Approved online traffic school course allows drivers to drop a ticket from their DMV driving record every 18 months! Get is all with El Cajon trafficschool:
• Receive an additional 10% discount when you sign up online with LowCostDriversEd.com!

• Enjoy a well designed course that won't put you to sleep in El Cajon

• Drivers in El Cajon will enjoy the positive effect traffic school has on their insurance rates

• Our online traffic school is completely online and can be done from home, work, school, or anywhere in El Cajon



El Cajon, Santee, La Mesa,and Spring Valley Drivers Ed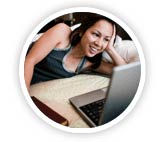 LowCostDriversEd.com introduces a Drivers Education course that allows you to fulfill your CA Drivers Ed requirement entirely on-line. That's right, no boring driving school classroom attendance is needed. Our CA driving instruction class is approved for all of California and satisfies your CA Driver's Ed requirements!
• We have enabled the FREE trial mode for all El Cajon teens in the GUHSD - try our course before you buy to see if it's the right course for you!

• Complete the driving school course at your own pace - perfect for the average busy El Cajon teen. • Course is completely online - do it from anywhere in El Cajon!

• Get a course you don't have to worry about: it's DMV approved and is exactly what you need to get your drivers education certificate in Santee, El Cajon, Spring Valley and La Mesa


**Now happily providing drivers ed to GUHSD high school students:
El Cajon Driver Education

El Cajon Valley High School
Granite Hills High School
Valhalla High School

La Mesa Drivers Ed

Grossmont High School
Helix High School (charter)

Spring Valley Online Driver Ed

Mount Miguel High School
Monte Vista High School
Steele Canyon High School (charter)

Santee Driver's Ed

West Hills High School
Santana High School
Liberty Charter High School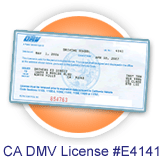 DMV Licensed Driving School

There's a variety of drivers ed institutions in the El Cajon that offer to fulfill your teen's drivers ed requirements, but only a portion of companies offering online driving school programs are legally licensed by the California Department of Motor Vehicles. With LowCostDriversEd.com, you get the security and comfort of taking an online class tailored by Drivers Ed Direct, a CA leading licensed driving school.